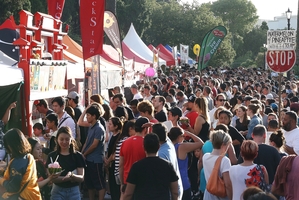 Tens of thousands of people visited the Auckland Lantern Festival in its new location of Auckland Domain this weekend.
Attendees experienced the festival in its new setting between Thursday 18 and Sunday 21 February, with an enlarged festival footprint of about 25 per cent compared to the previous location in Albert Park.
The Lantern Festival is produced by Auckland Tourism, Events and Economic Development (ATEED), in partnership with Asia New Zealand Foundation.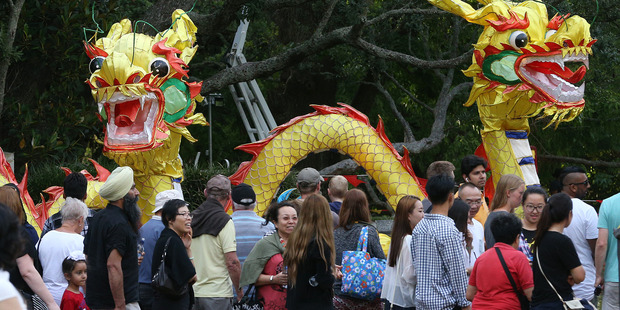 ATEED Chief Executive Brett O'Riley says the 2016 festival has been a success, exceeding initial expectations and emphasising to organisers that moving to a larger venue was the right move.
"While we won't have verified attendance numbers until our post-event research is complete in about four weeks, our festival project team and sponsors' opinions were that this was the biggest Lantern Festival they have experienced."
"Being spread over a larger area definitely made a difference to the festival experience. As always, the food stalls did a roaring trade and an obvious upside of being in the Domain was plenty of room for groups of people and families to take their festival food and picnic on the grass."
"ATEED acknowledges that moving to the new location revealed some challenges, which we will work to address in our planning for next year's festival where we will welcome the Year of the Rooster."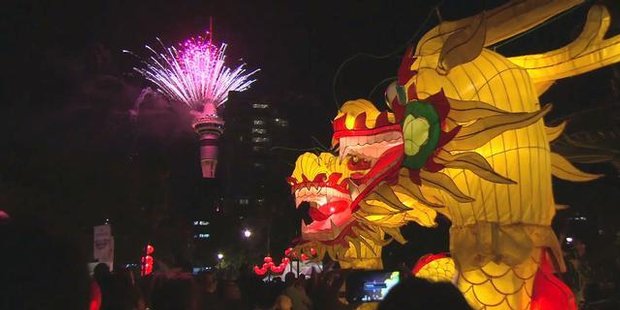 Brett O'Riley says ATEED will be working closely with operational partners like Auckland Transport to address challenges like increased traffic congestion around the Auckland Domain.
"We'll be looking closely at travel to and from the Domain, as well as entry into the Domain and how people find their way around the space easily."
Rail services were well patronised with more than 15,000 journeys to and from Grafton Station recorded on Saturday evening (traditionally the busiest day of the festival), well up from normal traffic of a few hundred journeys.
In addition to extra train services and a dedicated festival shuttle on Saturday, Auckland Transport provided a secure bike valet parking service, with an experienced bike mechanic and a prize for the best decoratively lit bike. The service accommodated 150 bikes over Friday, Saturday and Sunday nights.
Asia New Zealand Foundation executive director Simon Draper says the festival's move to the Domain was a big one, after 16 years at Albert Park.
"It was very rewarding to see so many Aucklanders embrace the festival in its new home and enjoy the amazing array of activities, performances and cuisine on offer.
"We were delighted to see the crowd response to this year's performers from China. We had a great mix of acts - puppeteers from Shanghai; acrobats, musicians and a magician from Guangzhou; and the spectacular Second Hand Rose rock band from Beijing.
"We look forward to talking to ATEED about changes for an even more exciting 2017 festival."