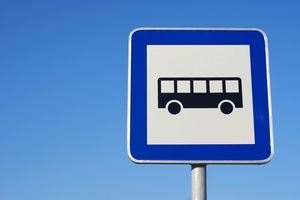 Auckland Transport says a pamphlet being handed out by Howick & Eastern Bus drivers to passengers is blatantly untrue.
The drivers, who are represented by First Union, are planning strike action on Friday.
In the pamphlet it is claimed Auckland Transport is working with Howick & Eastern to reduce weekend and extra hours pay rates.
Auckland Transport's Bus Services Manager, Brendon Main, says AT is not involved, in anyway at all, in pay negotiations between Howick & Eastern and its drivers.
"This dispute is solely between the drivers and their employer. Auckland Transport and the travelling public are caught in the middle" says Mr Main.