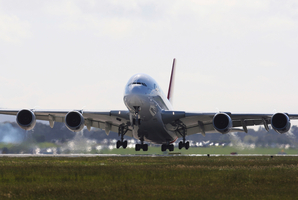 Auckland Airport has dismissed an employee after an internal review process identified several unexplained financial transactions totalling $1.84 million.
Auckland Airport says it has referred the matter to the New Zealand Police.
Civil proceedings have also been commenced against the individual, who is described as a 'non-executive employee'.
The Auckland Airport Board has engaged internal auditors, EY, to undertake a full forensic investigation.
The investigation by EY has identified $1.84 million to date of unexplained financial transactions. The EY investigation is continuing.
Phil Neutze, Auckland Airport's chief financial officer, said the Board and Management are taking the matter very seriously.
"With the assistance of EY we have taken immediate steps to review our internal processes and controls."
"It is important for investors to note that while this is a very serious matter, the sum of money involved does not impact our current financial statements or previous reported results."
"We are unable to comment further at this time due to the ongoing Police investigation and because the matter is now before the courts," says Mr Neutze.