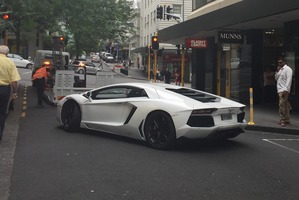 Two luxury cars have been involved in a crash on Auckland's High St.
A parked white Lamborghini Gallardo was hit by a black Mercedes about 1.30pm yesterday afternoon ( pictured).
An employee of a shop on High St said he was told the driver of the Mercedes was leaving a parking building.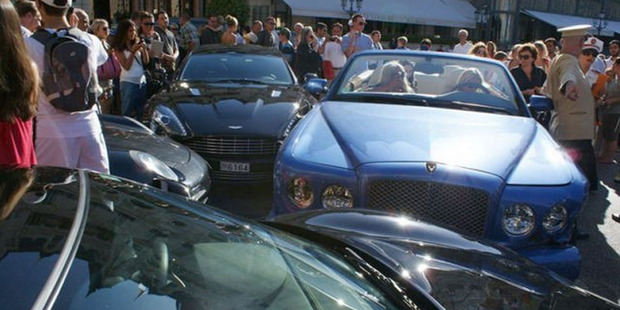 "He couldn't reach the ticket machine, and then he got out of the car and it just rolled and hit the Lamborghini."
- NZME.