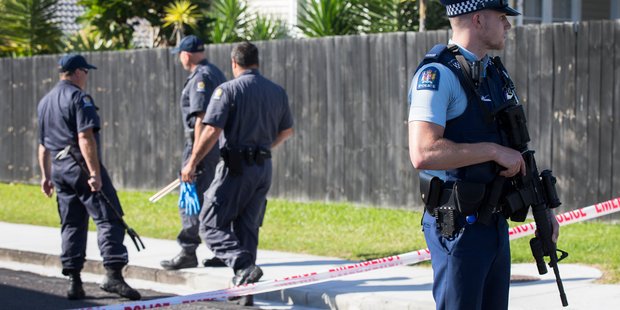 The 19-year-old man accused of murdering and sexually violating Cun Xiu Tian in her Te Atatu home can now be named.
Jaden Lee Stroobant appeared in the High Court at Auckland yesterday morning where his name suppression lapsed.
Justice Graham Lang declined applications to photograph the defendant but said that position would be reviewed at his next appearance.
Stroobant did not enter a plea yesterday but will be obliged to do so at his next appearance in April.
The Te Atatu youth was arrested nearly a week after allegedly murdering Ms Tian, 69, who was found dead in her home on January 15.
He also faces two charges of sexually violating the mother and grandmother but details of those allegations were suppressed by Justice Lang.
Ms Tian was found in her Glenvil Lane home by her daughter and son-in-law when they arrived back from work shortly after 5pm.
Police said the attack, which was not heard by any neighbours, was violent and prolonged, and Ms Tian was struck multiple times around her head and face.
Several members of the Chinese community gathered outside the High Court this morning and spokeswoman Cindy Zhang hoped the court would take a hardline approach.
"It's made a really big impact, not just on the Chinese community but the whole local society," she said. "In such a beautiful country, we hope there is zero tolerance for this."
She said the identity of the defendant and any suppression around the case was not of concern to the group.
"We don't really care who it is but in the future we hope it's not going to happen anymore," Ms Zhang said.
Ms Tian's family was struggling to come to terms with their loss, she said.
Stroobant's trial was set down for November.NZME
- NZME.