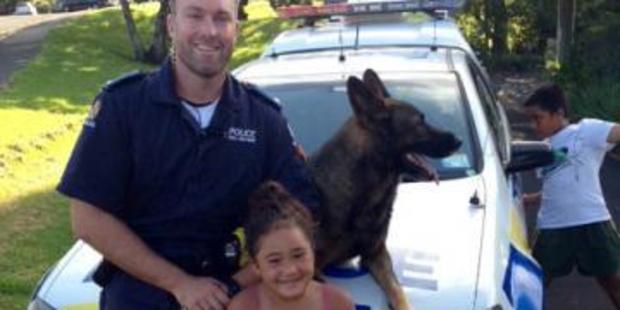 Auckland City Police and the family of a five-year-old girl who almost drowned at Mission Bay are trying to track down the man who resuscitated her and saved her from almost certain death.
Police say that at about 6pm on Wednesday 23 December 2015 Caroliah Vaigafa was playing in the sea at the western end of Mission Bay beach with two of her cousins who were aged 5 and 7.
Caroliah got into difficulty in the water after being knocked over by waves and as her cousins ran to get help, a man was seen running into the water to rescue her.
The man pulled Caroliah onto the beach but she had already stopped breathing.
Detective Alex Macdonald said Police believe that either this man or another passerby then started CPR on Caroliah and was able to resuscitate her.
"An ambulance was called by another person on the beach and arrived a short time later, transporting Caroliah to hospital.
"Unfortunately no one got the details of the man responsible for saving Caroliah and we would love to be able to get in contact with him so he can be thanked appropriately for his actions.
"Caroliah's parents would also love to find this person and want to thank them personally."
Witnesses say that the man may have been of Indian descent but few other descriptions have been supplied to Police.
Police would like to hear from anyone who was present on the beach at the time or who may know the man or people responsible for saving the girl's life.
Anyone with information can call 09 213 8191 or email alex.macdonald@police.govt.nz