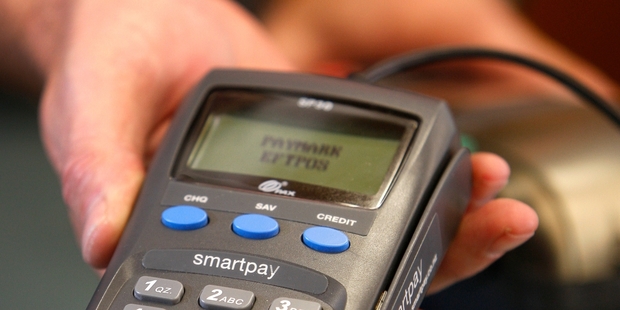 The Eftpos electronic payment network has been restored after it crashed for nearly three hours on Monday. Shoppers abandoned full trolleys in supermarkets and some businesses gave away food and drinks because of the outage.
Hungry kids cried, "old ladies" yelled and there was reportedly "complete chaos" in one supermarket when the Eftpos system failed nationwide.
The electronic money service was not restored until 11pm.
The network tweeted: "Eftpos should be back online for merchants experiencing time-outs on transactions."
Paymark spokesman Paul Brislen said the outage occurred at 8pm when "a component within the Paymark network experienced connectivity issues".
Shopper Donna Tawhara said the Eftpos failure was announced over the loudspeaker at Pak'n Save Glen Innes in Auckland.
"[They said] it was a nationwide problem and [we] must have cash to pay," she said. "They suggested we use the Westpac ATM machine in the foyer.
"There was a long queue to get the cash. Tried my card first but it said 'Card not allowed'."
Hamish Hung was at Victoria Park New World in central Auckland during the outage.
"Kids cried since they started to get hungry, a few old ladies yelled and complained, then blamed the supermarket for poor service. Some others at the end of the queue got extremely confused then tried to call any staff to find out what was happening. It was complete chaos."
At Pak'n Save Manukau, Mark Tuifao said he had had $160 worth of groceries processed, scanned and ready to go.
"The attendant swiped my card, only for it to be timed out. This happened another two times until the attendant realised other counters were experiencing the same issues."
- NZME.