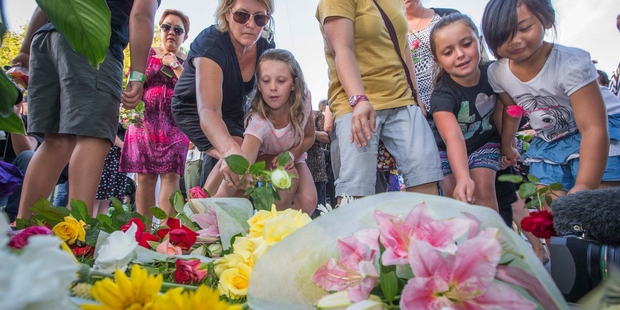 The identity of the 19-year-old man charged with the murder and sexual violation of Cun Tian in her Te Atatu home will remain a secret until at least his next court appearance.
He appeared in the Waitakere District Court yesterday and was granted interim name suppression by Judge David Mather until his next appearance in the High Court at Auckland.
In court he acknowledged his mother who was in the public gallery. She was visibly upset and being comforted by another woman. He then shouted "f**k them ay, f**k the murder charge". He also gave the fingers from the dock and abused television media using expletives.
Judge Mather also suppressed the summary of facts filed by police in court.
The youth was remanded in custody until February 10 when he will appear in the High Court. At the end of the hearing a woman yelled at him "you low down piece of sh*t".
The Te Atatu youth was arrested Wednesday night and charged with murdering Mrs Tian, 69, on January 15. He also faces two charges of sexually violating the mother and grandmother.
Ms Tian was found dead in her Glenvil Lane home on Friday by her daughter and son-in-law when they arrived back from work shortly after 5pm. Police said the attack was violent and prolonged, and Ms Tian was struck multiple times around her head and face.
The investigation team brought in criminal profilers as they tried to find who was responsible for Mrs Tian's death and said they were seeking sightings of a man in a white and green tracksuit. The investigation, dubbed Operation Nepal, was manned by 25 investigators and additional staff. Te Atatu residents commended police for the quick arrest.
- NZME.