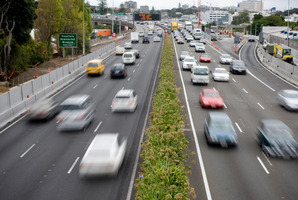 Roadworks will take place on the northbound auxiliary lane on State Highway 1 between Ellerslie and Greenlane overnight on Friday.
The work will take place between 11.30pm on Friday 22nd of January 2016 and 7am on Saturday 23rd of January.
The NZ Transport Agency's Auckland Motorway Alliance says the timing is to minimise disruption to drivers.
A signposted detour will be in place and drivers are asked to follow the signposted routes while work is being carried out to ensure that this section of the motorway remains safe.
The Transport Agency said it apologises for any inconvenience while this important work is carried out.