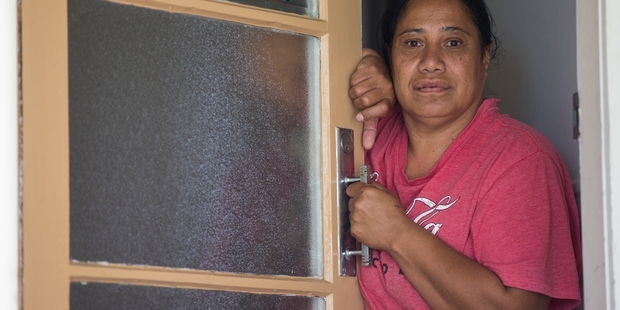 A resident of the quiet cul-de-sac where an Auckland grandmother was fatally attacked in her own home has revealed what may be the only clue in the brutal murder.
Police yesterday said they are seeking sightings of a man in a white and green tracksuit, four days after Cunxiu Tian, 69, died a violent death in her Te Atatu Peninsula home.
The neighbour spoke exclusively to NZME and said saw the man "acting weird" at the end of Ms Tian's driveway slightly before 1pm on Friday. Glenvil Lane resident Maryanne Paerau said she saw the man standing by a lamp post at the end of Ms Tian's driveway shortly before 1pm.
"I saw someone standing there, at the end of her driveway. It wasn't someone I have ever seen before, he had a tracksuit on and a baseball cap on and it was really hot on Friday, but he was completely covered."
She said the tracksuit looked old, and not a "cool" style that young people would usually wear. His cap was white.
"He was pretty tall and slim and maybe in his 20s."
Ms Paerau has lived on the street for 16 years and does not know all her neighbours personally, but recognises them.
"It was weird, people who come up the street are either using it for the walkway or going to a house - but he just stood there and then walked away."
Ms Tian was found beaten and bloodied by her daughter and son-in-law when they arrived home from work shortly after 5pm.
Last night, hundreds of people gathered in West Auckland for a vigil in memory of the slain woman. People lit candles in her memory and said prayers.
Some arrived with flowers, beautiful blooms in all colours, including actor Teuila Blakely.
A team of around 25 investigators are working on the case, including forensic experts. NZME
- NZME.