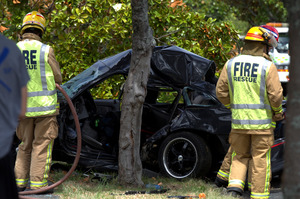 The car involved in a fatal Auckland city crash yesterday was going "screaming fast" in the moments before the accident, an eyewitness says.
Resident Sonia Greenslade said she saw two cars, including the one later found wrapped around a tree, just before they crashed.
"I'm just distraught. As I was leaving my street I saw them screaming past, they must have been going over 150km/h, they were racing," she said.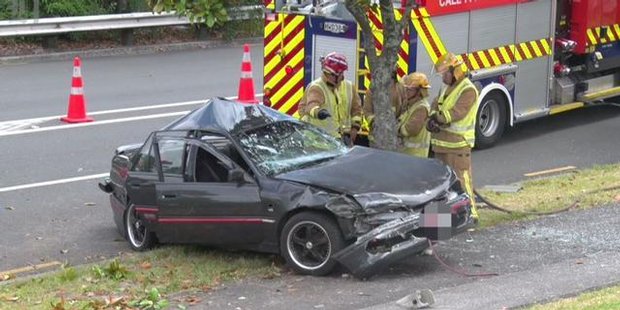 The Fire Service worked for half an hour to free a trapped person.
One person died at the scene and the two injured were taken by ambulance to Auckland City Hospital with moderate injuries.
They are yet to be named.