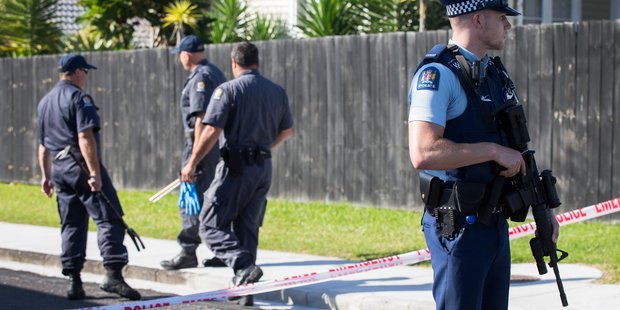 Police have confirmed that Cunxiu Tian, whose body was found by family at her Te Atatu home on Friday, died a violent death after being viciously assaulted in her own home.
"She was struck multiple times around the face and head area while she was in what she believed was the security of her own home," Detective Senior Sergeant Roger Small said at a press conference outside the crime scene.
"This is an utterly appalling assault on an elderly lady in her own home in the Te Atatu Peninsula community."
A post-mortem examination carried out on Saturday afternoon concluded that Mrs Tian had been struck several times around the head and face.
"While we will not be drawn further on the specifics of the attack, I can say that Madam Tian has been the victim of a prolonged assault," Mr Small said.
The Operation Nepal team has about 25 investigators on the case, as well as additional specialist staff including criminal profilers.
Detectives were back at the scene in Te Atatu yesterday canvassing the wider area and speaking to residents about any movements or suspicious behaviour late last week.
Mr Small urged people in the community to examine their properties in detail, in particular windows and doors for jemmy marks, footprints or anything else untoward.
He also asked residents to think back to their movements between 9am and 5.30pm last Friday.
"Also think back to family members, flatmates, house guests that came back into their house and how they behaved that evening," Mr Small said.
"Whoever was responsible ... would have been acting unusual and I'm sure one of you would have some suspicions."
An ESR forensic scene examination has continued and police expected to be there at least two more days.
"One of our lines of inquiry is the possibility the offender has attempted to break into other properties in Te Atatu before Friday," Mr Small said.
- NZME.