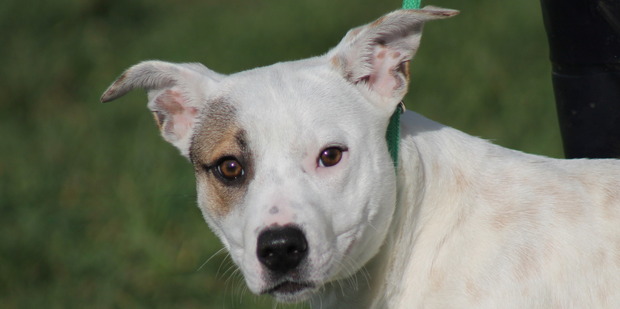 Auckland's SPCA always has lots of cute animals in need of new homes.
To help find a loving family, our Pet of the Week feature includes details of one SPCA animal up for adoption each week.
Crystal
Crystal is a 10-month-old fox terrier cross staffy.
She came to the SPCA because her owners couldn't afford to take care of her properly.
She's a confident girl with a cheeky nature that is best suited to an adult home with no small animals.
Other dogs would be okay - she gets along great with them and has made many friends during her stay at the SPCA.
Crystal likes to push the boundaries so is best suited to a calm and assertive owner.
She is very playful and keen to explore the world.
Daily mental and physical stimulation is a big must for Crystal and this will keep her naughty side in check.
Other Auckland animals up for adoption can be viewed here.
Anyone interested in adopting an animal can contact the SPCA on (09) 256 7300.