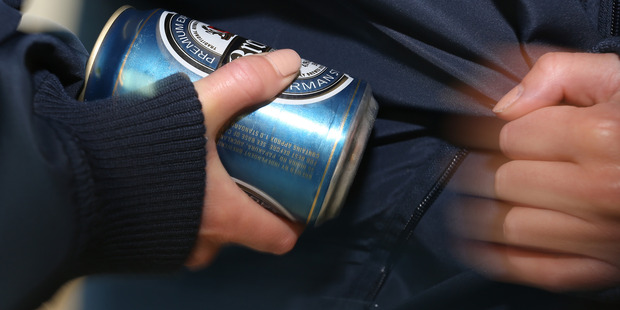 A new cloud-based crime reporting system could prevent up to $2 million of retail thefts every day.
Police have teamed up with Auckland-based company Auror who developed software that streamlines crime reporting processes.
The software will be rolled out nationally after successful trials in Counties Manukau and Canterbury.
The software enables retailers to complete incident reports and provide relevant information to police about thefts including shoplifting and petrol drive-offs, and other incidents.
The information can be shared between retailers to prevent further offending.
A Police National Headquarters spokeswoman said all information shared through the Auror portal was automatically forwarded to the police crime reporting line.
"As well as images of offenders, retailers can provide vehicle registrations, images of associates, modus operandi, products targeted, time, day and location," the spokeswoman said. "Behind the scenes, Auror provides relevant intelligence to police to assist in effective and efficient retail crime prevention. This allows police to detect offence and offender patterns, and to target repeat offenders - often for offences spanning across police districts."
Auror was trialled by Counties Manukau and Canterbury police before being rolled out nationally.
"Both districts noted ongoing savings in time and money for retailers and police, and a reduction in retailers' losses and victimisation," said the spokeswoman.
Auror spokesman Kevin Ptak said the cloud-based platform allowed users to connect the dots in real-time around high-volume crimes like shoplifting, which cost New Zealand retailers more than $2 million every day.
"Over the last two years, we have worked closely with the police and businesses to identify where we can improve the process of reporting, preventing and solving crime in real-time," said Auror chief executive Phil Thomson. NZME
- NZME.