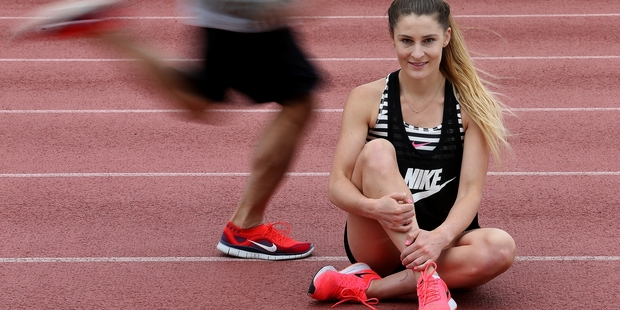 A group of Auckland women will join forces this weekend to "reclaim the streets" with a memorial run for slain jogger Jo Pert.
Ms Pert, a 41-year-old mother of two, died after she was allegedly attacked while on her morning run in Remuera a week ago.
A 24-year-old Mt Roskill man was charged with her murder after handing himself in to police.
Now, a group of young women have planned Run For Her, a 5km run tomorrow morning.
Organised by Nike NZ's running co-ordinator Lydia O'Donnell, 25, the event was designed to eliminate fears in the community following the attack on Ms Pert.
"I'm an elite marathon runner so do a lot of running and running around Auckland by myself," she said.
"I organise a lot of events through work and do coaching and after what happened in Auckland last week with the attack I have had quite a lot of girls who have been in touch with me freaking out about running in Auckland and running alone.
"I thought, 'screw that, that's not fair - we should be able to get out and get running whenever we want'. And this is a way to honour Jo and her love of running."
Ms O'Donnell said she did not know Ms Pert, but was among a large number of avid joggers deeply shocked by her death. "I don't think it is fair to have barriers to be able to get out and train and run."
Run For Her will start at Victoria Park at 11am tomorrow, and follow a course through the Auckland waterfront and Westhaven.
Runners of all abilities were welcome, and did not have to run the full 5km if they did not feel up to it, said Ms O'Donnell.
The event has 73 people registered as attending, with a further 292 "interested".
Ms O'Donnell said everyone was welcome - including men.
NZME