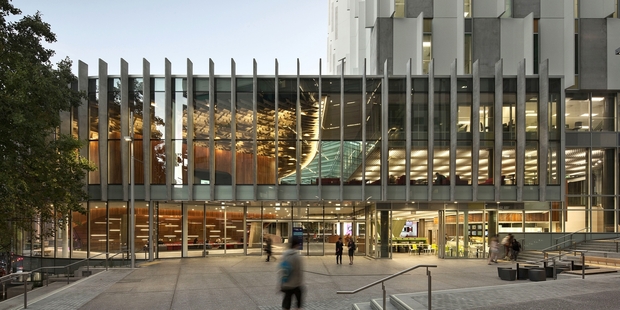 Auckland University of Technology has outranked its more established neighbours to be rated the country's most international university.
AUT was ranked 12th in a new Times Higher Education list, well ahead of its local rival the University of Auckland.
The rankings identified which universities were best at attracting staff and students from around the world, and how widely they collaborated with overseas universities.
Canterbury was ranked 39th, one place ahead of Auckland. Otago was ranked 50th, Waikato 68th, and Massey University 112th.
New Zealand was the only country with all of its universities ranked in the top 500, or 3 per cent of universities globally, said Chris Whelan, Universities New Zealand executive director.
"That's an incredible achievement. It's built on the fact we can attract the best teachers and researchers who can, in turn, offer world-class teaching and carry out internationally respected research."
Mr Whelan said international education was New Zealand's sixth largest export market, generating $3.1 billion annually.
"Universities account for a third of that - mainly due to their strong reputation and rankings internationally."
However, he said New Zealand's university rankings had been "slowly slipping" over the past decade and it was getting harder and harder to compete for the international staff and students.
Times Higher Education World University Rankings editor Phil Baty said top institutions hired faculty members from all over the world.NZME