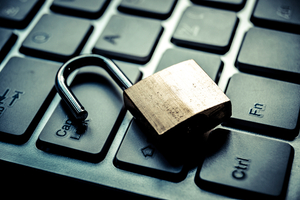 Emails purporting to be from Kiwibank and asking customers to upgrade to a new security system are spam, the bank is warning.
A number of people have received the fake emails pretending to inform customers of a new security system to protect against "malicious cyber attack".
Kiwibank says if customers have any doubt, they should telephone their bank to make sure.
TIPS TO KEEP SAFE WHILE internet BANKING:
• Use a secure password, and do not write it down or share it with anyone. Change it every few months.
• Install anti-virus software on your computer, and regularly download updates to keep your computer safe.
• Only log into internet banking from the bank's secure website, or your bookmark bar. Never log into internet banking via a link from an email -- including if the email looks like it's been sent by your bank -- or via a link from another website.
• Never tell anyone else your password -- including in a response to an email request, even if that email appears to have been sent from your bank.
• Avoid logging into internet banking on a shared computer, such as one at the library, internet cafe or shop.
• Similarly, avoid using public networks to access your online account, such as free Wi-Fi services in libraries, cafes or airports.
• Do not leave your computer unattended while logged into internet banking.
• Be suspicious of emails and phone calls that appear to be from your bank asking for account information. Contact your bank on a number your are familiar with and you know is legitimate to confirm the email or phone call is genuine.
• Always log out and clear your computer's cache at the end of each session.
• Monitor your accounts regularly, paying attention to all transactions to make sure there is no suspicious activity.
- NZME.