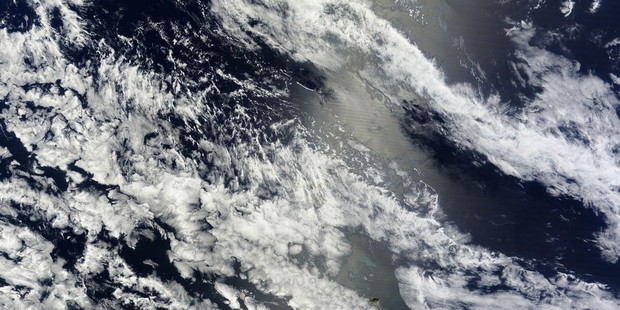 Cyclone Ula is on its way, but a 500km to 600km buffer between its powerful spiralling winds and our northernmost tip will spare the country the worst of the storm.
It's going to be wet, though, with a low chance that rainfall could reach warning levels in Northland.
MetService meteorologist Claire Flynn said the tropical cyclone - a category four sitting between Vanuatu and Fiji - was expected to begin its journey south out of the tropics tomorrow. It will be between 500km and 600km north of Cape Reinga by the end of that day, but is expected to weaken and transform into a low pressure system as it moves southwards.
"Due to its distance from the country, the worst of the wind and rain are expected to remain well north of us. However, tropical moisture associated with this system is likely to spread over northern New Zealand on Tuesday.
"This will bring rain to northern parts of the country, with a low chance that rain accumulations could reach warning criteria in Northland."
It was not known what path the ex-tropical cyclone would follow beyond Tuesday, Ms Flynn said.
"At this stage, the most likely scenario is that Ula will move south-eastwards, remaining well offshore of New Zealand. However, due to the uncertainty in the forecast track, MetService meteorologists will continue to monitor the movement of this system and, if necessary, severe weather watches and warnings will be issued."
In the deep south, yesterday there was a blustery start.
The highest gust was recorded early in the morning at Mid Dome, in central Southland, where wind gusts reached 193km/h. Mt Cook experienced gusts up to 118km/h, and Invercargill 113km/h.
Meanwhile, Oxfam warned that Cyclone Ula could deliver further heartache to those living in parts of Vanuatu devastated by last year's powerful Cyclone Pam.
Oxfam New Zealand spokeswoman Lucy Grogan said Ula was expected to pass close to islands in the Tafea province yesterday, with wind speeds estimated to be up to 165km/h.
Oxfam said donations could be made to its Disaster Response Fund at http://bit.ly/1RBXwmr
- NZME.