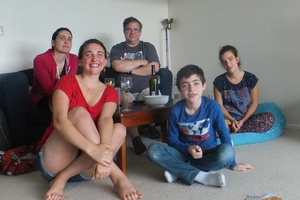 A French woman living in New Zealand has thanked a stranger who found her lost camera and reunited her with "priceless" family photos.
Ben Wilson found a camera on a verge in Mt Eden, Auckland, on Friday.
He sent the photos to the NZ Herald to publish in the hopes of finding their owner.
Jessica Fadel was stunned when she saw her photos published on Saturday.
The French national, who has lived here for two years, said the photos were of her visiting parents and other relatives and also documented a trip to Paihia and parasailing.