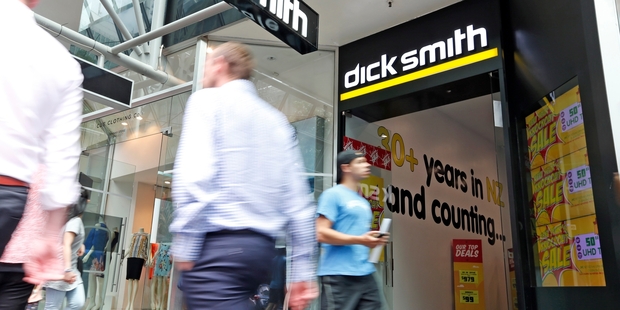 A young Auckland girl, who saved for a year to get herself a laptop for Christmas, has been left empty-handed as a result of Dick Smith's receivership.
Zoe, 10, had saved a total of $280 from all the money she'd earned doing her household chores.
Her mother, Rachel, topped Zoe's savings up to get a Dick Smith voucher worth $480 that she'd planned to redeem this week for the laptop her daughter had been eyeing up in-store.
But the company's receiver has said that any vouchers, deposits and deliveries could not be honoured.
Rachel said her daughter had worked hard, emptying the dishwasher, cleaning the house and other chores. "I feel like they have stolen off my daughter," she said.
"I'm about to have one very upset little girl."
- NZME.