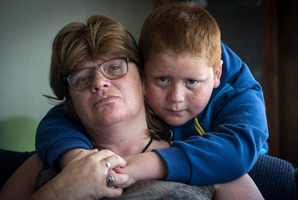 A woman who says she had her teeth knocked out for speaking Te Reo outside an Auckland karaoke bar has been charged with assault alongside her alleged attacker.
Shona Maiden spoke to the New Zealand Herald and appeared on television news after the incident, which she said occurred when she spoke Te Reo outside the 123 Casino Karaoke Bar in Howick after New Year's Eve celebrations there.
In a statement released yesterday, police said a man and woman have both been charged with assault following their investigations, which involved reviewing CCTV footage from outside the venue.
Ms Maiden, who is of European and Maori descent, said she said "ka kite ano" (see you later) to people who had been standing outside.
The mother-of-four, who lives in Howick, said a man then swore and yelled at her, questioning why a "palagi" would use such words.
Ms Maiden admits she responded, telling the man to "f*** off". She said he then punched her several times - knocking out five teeth, cracking her top plate and leaving her unable to eat and with facial injuries.
It is understood Ms Maiden, a single mother who appeared in media coverage with her young son, is the woman who has been charged.
"The version of events given by the 46-year-old female is not substantiated by this footage," the statement said. Both will be summonsed to appear in court on assault charges on January 12.
- NZME.