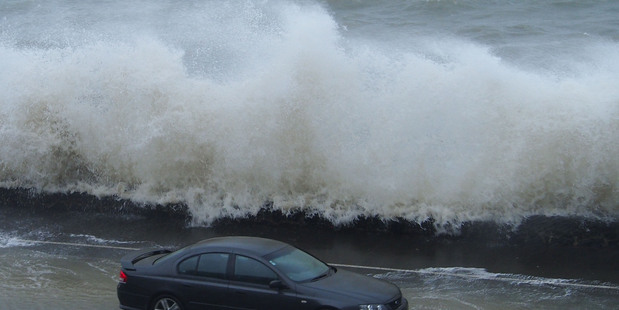 MetService have advised a storm approaching New Zealand from the Tasman Sea will bring northerly winds to Auckland.
These winds combined with tonight's King Tides are now expected to cause localised coastal inundation of low-lying property.
Auckland Civil Defence expects that waves will affect Tamaki Drive and properties may be affected at Kohimarama and Maraetai.
Auckland Transport advises motorists to watch out for possible surface flooding, particularly along Tamaki Drive and cyclists using the shared path along the north western motorway should also be aware some areas could be flooded.
"If you think there is possibility of flooding the best thing to do is to take preventative measures now to protect your home," says Clive Manley, Auckland Civil Defence Controller.