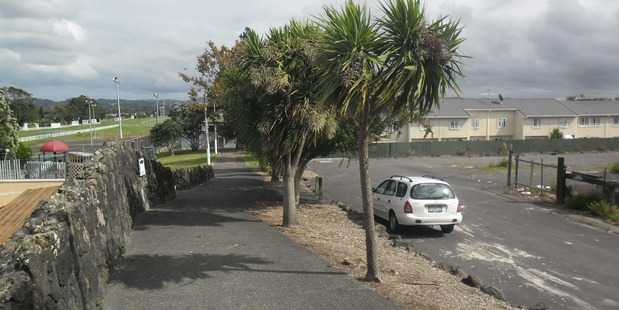 Dowdy Avondale Town Centre could head upmarket, with apartments for more than 2000 new residents and an advanced civic hub. But what do residents of the West Auckland suburb think of the idea, asks Paul Charman
Avondale's main street looks a little threadbare. Takeaway stores generate litter; moneylenders and $2 shops are prominent and the suburb's last remaining bank - the ASB - recently closed its doors.
True, the village at the gateway to West Auckland boasts a huge Sunday market at its racecourse, there are nice views of the Waitakere Ranges and some interesting shops and businesses.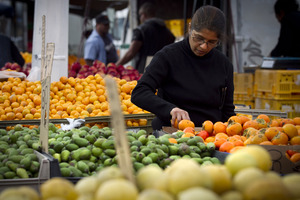 But there are plenty of empty shops for rent in the stretch of Great North Rd known as Avondale Mainstreet (in keeping with other shopping strips around Auckland) and the community centre, built by the former Auckland City Council in 1990, around the corner in Rosebank Rd, is near-deserted - a sealed, leaky building, with apparently irreparable mould problems.
Plunket, Citizens Advice Bureau and other community groups were shut out when the centre did not reopen after the Christmas break.
Read how this will affect a local pre-school.
The one amenity that the community has been demanding for many years - a full-scale public swimming pool - seems as elusive as ever.
None of this seems to diminish the affection that locals have for their suburb.
Tap an Avondale resident on the shoulder and you'll hear that it's a great place to live; a level playing-field for the hard-working, mainly young (median age 34 years) people. Half of them were born overseas.
But all this could be about to change. The council's local representatives, Whau Local Board, want to revitalise the town centre, encouraging developers to build apartments - mainly four-storey, some possibly higher - for 2000 new residents and new community amenities. It's adamant that views towards the ranges and racecourse would have to be preserved.
The catalyst for the development would be a proposed civic hub near the racecourse. A high-tech building of several storeys, it's proposed to include a community centre, indoor and outdoor leisure centre, and library.
Staged over the next 10 years, the board hopes a rejuvenated town centre will become a prototype for Auckland suburbs.
"The idea is to create a smaller version of what happened in New Lynn - effectively another exemplar project for Auckland City," says Ross Clow, Whau's member of the Auckland Council.
"Every resident of the new apartments would be just a short, fuel-saving train ride from the CBD. I'm excited about it, because Avondale has been long neglected in terms of resources being put into development there."
Clow says moving the community centre and library to the hub would be essential. "It's something that would will just bring the township together unlike anything before.
"We're at the crucial point where we have to make a decision on the community centre (a partially sealed-up leaky building) and its like, why go and fix something up that's sub-standard when obviously the logical thing is to make a wholesale switch and relocate those buildings to a different part of the township."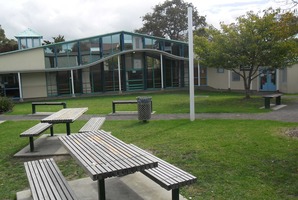 It's understood selling the Rosebank Rd site known as the Highbury Triangle, where the library and community centre now stand - possibly to a supermarket chain - would provide seed capital.
Clow says there isn't any legacy money from the former council for the project.
"We are very much having to go on the front foot to prove this is an urban redevelopment that should get [council] priority over the next 10 years.
"It's just a case of making the crucial couple of moves and that will give the private sector the confidence to invest in good apartment blocks.
"But we can't do anything unless the community comes on board and that's why consultation is now under way."
Local Board chair Catherine Farmer says it wants to assemble a good case to have funding for the proposed hub included in the council's regional budget. It needs to become part of the council's long-term Unitary Plan, which is being drafted.
"The board has identified that a large lump sum of money will be needed to get the project going," she says.
"Initial public consultation showed a lot of Avondale residents are in favour of a supermarket at Highbury Triangle, provided it is medium-sized. They're telling us that they don't want an enormous supermarket but, in any case, there isn't enough space there to build one of those.
"The current community centre is leaky and faulty and the board had to shut down one wing. But rather than rushing in to replace it [on the same site] we looked at options to make Avondale function better, and that's when the board came up with the concept of a hub near Racecourse Parade."
She says the board would be confident of getting the proposed centre in the council's plans for Auckland. "We have the assets, the land and an opportunity to show Auckland that we can do a high-quality town centre development in a cost-effective manner."
Those consultations included a council-run community workshop earlier this month, where more than 100 residents gathered at Avondale Primary School to hear about the concepts and give initial feedback.
The Aucklander's inquiries show most attending felt Avondale has been neglected for years and positive change is long overdue.
All working tables at the meeting supported a medium-sized supermarket in the suburb, and the hub idea.
More surveys are planned - including a random sampling of 400 households to find out what residents want for the future. Avondale Community Action Group will conduct this survey, tapping into expertise from Unitec to ensure it's robust.
Once results are collated, it's planned to bring them to another public meeting in July.
Set up just over a year and constituted as a charitable trust, the community action group calls itself a "group of local people and organisations working towards a better future for the area". As well as the survey, it has co-ordinated art displays and other events.
The Aucklander understands the group was formed with assistance from Auckland Council senior community facilitator Gail Fotheringham in July 2012.
Members were drawn from people who had been attending monthly Avondale Network meetings, monthly briefings convened by the council.
"They have applied for and received council funding to help with their research "as any community group would do," says Ms Fotheringham. "But it is resident-run and led."
Apparently a few residents are unhappy, welcoming the improvements but fearing a new upmarket era will raise property values, pushing pensioners and low-income residents out of town. There are fears about increased traffic and less parking in the town centre.
Meanwhile, the top item on Avondale's bucket list seems as far away as ever.
The primary school has a grant to build a pool for swimming lessons that would eventually be opened for the public.
But there's a lot of fundraising ahead, and the proposed pool is much smaller than the large aquatic centre that Avondale people and their neighbouring suburbs have been asking for.