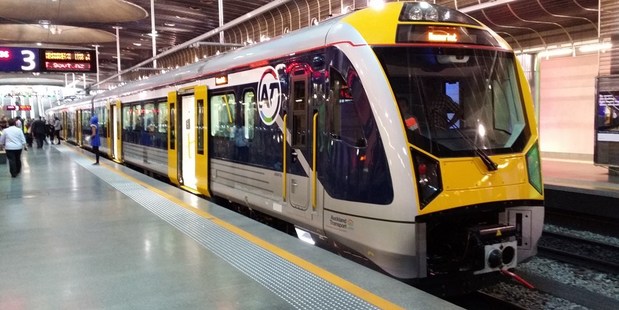 Auckland's new electric trains which began operating this morning are experiencing delays.
The first train from Onehunga to Britomart left at 5.48am today but trains were running up to 25 minutes late this morning.
A press release from Transdev at 9.30am confirmed some Southern & Onehunga lines were experiencing some minor delays.
"Good morning customers thank you for your patience this morning as we introduce our new electric trains," said communications supervisor Jacob Tobin.
An official at the Onehunga station told nzherald.co.nz the delays were due to a problem with the automatic steps which were not retracting properly.
The trains were launched yesterday at Britomart by Mayor Len Brown along with Transport Minister Gerry Brownlee and Auckland Transport Chairman Dr Lester Levy.
Auckland Transport says the trains travel faster than the current fleet and will allow services to run more often and get passengers to their destination quicker.
Fifty-seven trains are being put into service across Auckland between now and the middle of next year.