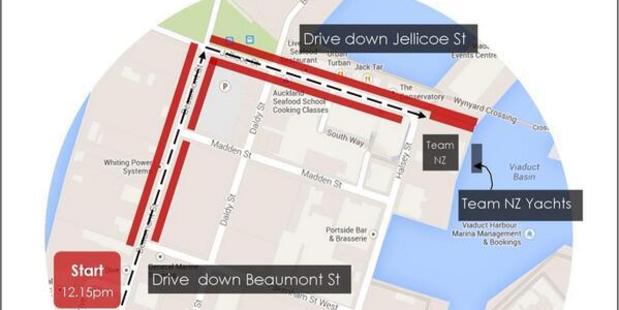 The Duke and Duchess of Cambridge arrive in Auckland on Friday, April 11. We've rounded up where the best places are to catch a glimpse of William and Kate.
In the morning they will be meeting Royal New Zealand Air Force families at Whenuapai Air Force Base.
This will be followed by a public drive down Beaumont and Jellicoe Street in Auckland as they make their way down to the Wynard Quarter and Team NZ headquarters.
At 1pm they will take part in match race sailing on the harbour - depending on the weather there will be two races
Government House released this map on Twitter showing some of the best vantage points.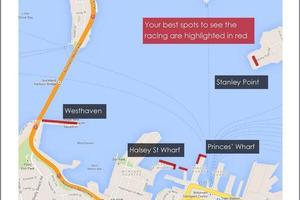 It also advised that it would be best to use public transport to see the Royal Couple as there will be no vehicle access or parking in the area.
At 3pm the Royal Couple will be taken in a Sealegs craft to Westpark Marina in West Auckland's Upper Harbour.
The Duke and Duchess of Cambridge and baby son Prince George arrive in Wellington on April 7 for a 10 day visit to New Zealand.
A social media reporter will travel with the Royal Couple and updates on their visit can be followed on #RoyalVisitNZ.
The Duke of Cambridge last visited New Zealand in March 2011, shortly after the Christchurch earthquake, this will be the Duchess's first visit to New Zealand.