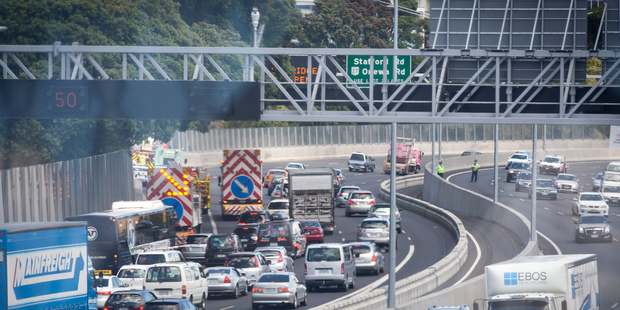 A man who was sitting on a gantry above a stretch of Auckland motorway has been arrested by police.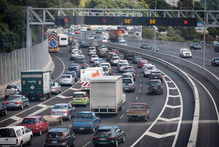 A section of State Highway 1 at St Mary's Bay on the fringe of the CBD was closed as negotiators attempted to talk the man down.
He had hoisted himself onto the structure around 10.30am.
The incident caused major traffic delays across the central city, after all lanes on the southern motorway were closed for a brief period.
Auckland Transport issued a warning to bus users, saying there are "major delays" to all North Shore bus services because of the incident.
Lanes over the Harbour Bridge were also closed, causing tailbacks which stretched into the city.
"Police closed off the motorway briefly before they went up on to the gantry and apprehended the male," said Sergeant Sam Wood.
All lanes have since reopened however, police are still advising motorists to find alternate routes to the motorway.
The situation has caused a significant traffic backlog along the Southern, Northern and Northwestern motorways.
Traffic is heavy going north up to Esmonde Road and heavy heading south up to Mt Wellington.
- APNZ