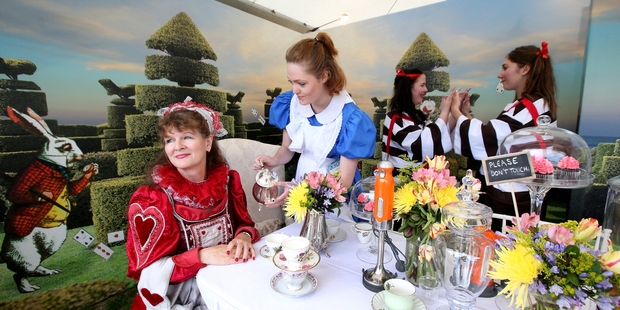 A Mad Hatter's Tea Party is set to be one of the highlights at this year's Taste of Auckland Festival.
The Alice in Wonderland-themed exhibit is staffed by workers dressed as characters from the story, including the Queen of Hearts, Alice, Tweedledee and Tweedledum.
On offer at the tent are liquid mushrooms, foaming tea and beetroot scones.
Festival organiser Rob Elliot said the Mad Hatter's Tea Party was all about "trying to make the kitchen fun".
The festival runs until Sunday.
The Mad Hatter's Tea Party is open from 12pm to 4pm, and again from 5.30pm through to 9.30pm.
Crowds of 25,000 are expected at the Victoria Park venue.