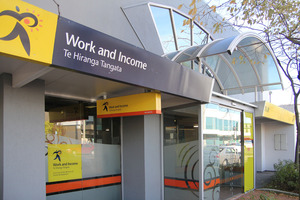 Recent research reveals that your job, income and neighbourhood are the most powerful factors determining your attitudes to welfare.
According to the NZ election study, 62% of New Zealanders think that welfare benefits make people lazy and dependent.
A recent study in the UK by Daniel Edmiston from the University of Leeds, suggests that attitudes towards welfare are largely explained by your current position and status in society.
"We have competing concerns about who should receive what and how, and politicians play to the interests and concerns that are most pressing to the electorate. What matters to us though is largely determined by our life experiences rather than ideological convictions. Once we recognise this, it becomes possible to build some consensus around Work and Income and welfare reforms."
Edmiston has come to Auckland to find out whether the same applies to New Zealanders.
The research is part of an international study exploring what people think about welfare, rights and responsibilities and why people have particular attitudes.
The study is running until the beginning of December and individual interviews are being conducted across Auckland.
Participants in the study receive a $20 voucher for their time.
If you think you might be interested in taking part or just want to find out more about the research then please contact Daniel Edmiston at D.Edmiston@leeds.ac.uk