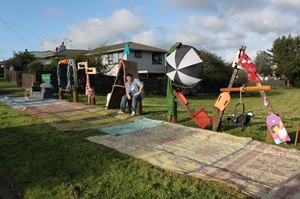 Teams will take to the streets of Otara on Sunday in a battle of creativity to turn rubbish into street art.
The second annual Street Trash Sculpture Clash pits seven teams against each other with three hours to each construct a jumbo junk sculpture out of trash waiting for the Auckland Council's inorganic collection service.
Last year's winners 'The Roots' created an homage to the area with their recycled sign titled OTARA.
You can check out last year's event in this video: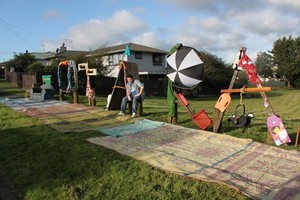 The event aims to promote the creative arts, involve the community and promote recycling, reducing consumption and using local resources.
For more details of the event or to get involved head to the website or Facebook.
Event organisers are also trying to bridge their budget deficit via Pledgeme and are looking to raise $380 so that they can "do the project justice".
Street Trash Sculpture Clash
Sunday 13th October, 2013 - 1.30pm
Otamariki Reserve (corner of Bairds rd & Cobham Cres), Otara, Auckland