Meatstock, the carnival for carnivores, returns to Auckland this weekend promising a protein-packed celebration of all things meat.
This year's event features two of the meatiest names in BBQ including five-time world BBQ champ Tuffy Stone and Australia's celebrity pitmaster Hillbilly Wes.
The pair will run barbecue classes and demonstrations for both competitors and the public as well as answering questions on the best way to prepare and cook meats on the BBQ.
Known as "The Professor" for his attention to detail, Tuffy is a classically-trained French chef, who became obsessed with BBQ in the early 2000s.
He's also a judge on America's huge reality TV show BBQ Pitmasters, whilst also expanding his BBQ restaurants around the states.
"I went off the BBQ deep end about 12 years ago and just solely focused on cooking with fire and wood," says Tuffy Stone.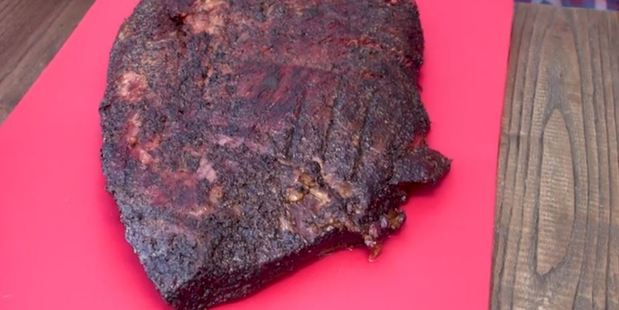 It's Tuffy's first trip to New Zealand but says the BBQ culture here is similar to his native Virginia in the United States.
"The BBQ energy over here is amazing and Meatstock is like a big celebration of fire, meat, music and beer.
"'I can't wait to meet the Kiwi BBQ community and share our cook-up techniques."
More than 50 teams from across New Zealand will be battling it out at the second Meatstock NZ barbecue wars for $8000 in cash and prizes and, more importantly, to be crowned the best barbecuers in the land.
The flaming hot, two-day line-up includes competitions such as the 'Barbecue and Butcher Wars', as well as demonstrations and workshops.
The event is garnished with a backdrop of live bands, BBQ-inspired food trucks and craft beer from Liberty Brewing.
More than 20 butchers will also be going head-to-head to win NZ's best butcher honours and, for the first time, Culley's King of the Que – a competition using a traditional barbecue to find the nation's best burger, wings, steak and bacon.
The pro-protein festival is at the ASB Showgrounds on February 24 and 25 and will feature bands and barbecues, butchers and bourbon and plenty of beer.
Tickets are available from www.meatstock.com.au and cost $35 per day or $55 for a weekend super pass, with children under 12 free with every adult ticket purchased.