Address:
233 Scenic Dr, Titirangi
Phone:
(09) 817 8655
Rating out of 10:
Food: 6 Service: 7 Value: 6.5 Ambience: 8
We spent:
$275.50 for four
Book online
with Restaurant Hub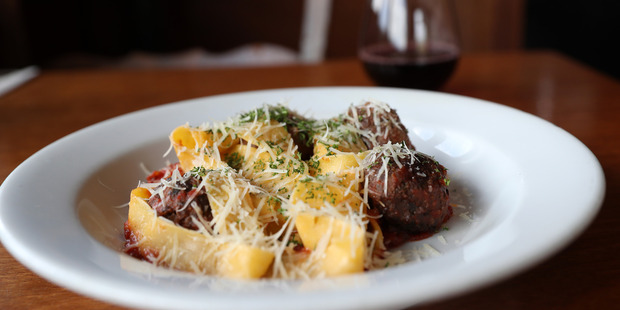 The best meals I've eaten in West Auckland were cooked by the parents of the man I live with.
It is a reasonable exchange. His whiskers are no longer in their bathroom sink; they bake us cakes that defy gravity and slather legs of lamb in anchovies and garlic.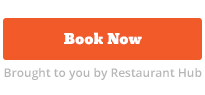 But who wants to spend a holiday in the kitchen? We had dined at the Refreshment Room years ago and I recalled the duck, a velvety soup and some very good bread. On the basis of that fine bistro food memory, I booked a Labour Weekend table.
It's a long(ish) and winding road to the eatery with its beautiful Waitakere bush views. Inside, the tables were close together, but there was an immediate sense of warmth. Mismatched wooden chairs, late sun lazily slanting across a room decorated with fresh flowers - it was like being invited into someone's home.
Perhaps you can have too much of a good thing. There was a disconcerting intensity to the service. I nearly leapt right out of my rustic chair when a woman (not the waitperson - she was on the other side of me taking an order from the organic-heavy wine list) snuck up and whispered at very close range: "Is everything okay?".
"Okay" was, in fact, the word du jour. The cake baker really loved her spinach gnocchi ($29). The beef cheek ragu was satisfyingly chunky and tender, and she declared the gnocchi beautifully light, but there was a lot of very ordinary before and after that.
The menu, on crumpled sheets of paper, contained at least six spelling errors. My "yoghurt" might be someone else's "yogurt" but I am certain fennel "seads" and lemon "ricsotto" are not correct in any language.
The sourdough ciabatta was house-made, but I ordered it mostly because it came with cultured butter and smoked salt ($9). Unfortunately, no amount of culture could save the rock-hard pat that should have come out of the freezer some time earlier.
Honey balsamic lamb ribs were cooked to a fatty crisp with the aforementioned "seads" clinging for dear life via a powdery, floury coating. Yummy (fat, invariably, is) but $17.50 for three - $5.83 apiece - was pricey.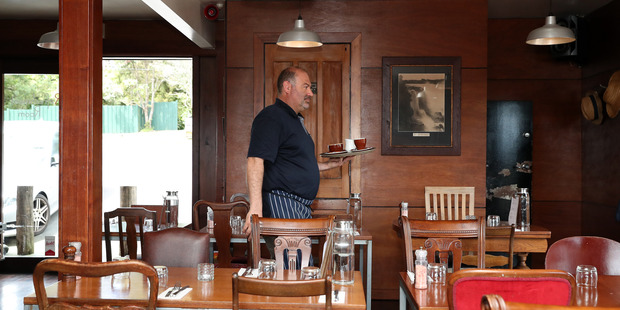 That delicious gnocchi was a surprise, because a "small plates" iteration of spinach, ricotta and goat's cheese dumplings ($17.50 for three) had the claggy texture of something that, once swallowed, could take several days to digest. My meatballs ($29.50) were dense and meaty. If the sauce was a smidgeon sweet, the accompanying pappardelle was perfect and the plating was surprisingly elegant.
A $30 fettucine marinara had the same sauce and a decent helping of seafood (including mussels in the shell) but a $35 steak was an exercise in raised eyebrows. Impeccably cooked, but seriously, $35 for meat, four spuds and a handful of lettuce?
I wanted to be enjoying all of this far more than I was. Maybe I had struck a bad night; maybe the kitchen (which I subsequently discovered had changed hands since my first visit) didn't want to be in the kitchen any more than I did. I ordered the icecream ($12 for three scoops) because it was billed as homemade and it was, well, okay.
Across the table, three enormous bitter chocolate and honey truffles ($12) were the star of the pudding show. They desperately required a counterpoint of icecream or coffee, but taken in (very) small spoonfuls, they were that beautiful bush brought inside and turned into a ganache - dark, rich, and intensely floral; sweet and earthy Waitakere on a plate. It had been an uneven evening, but at least we would leave on a high note.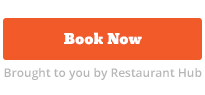 - Canvas