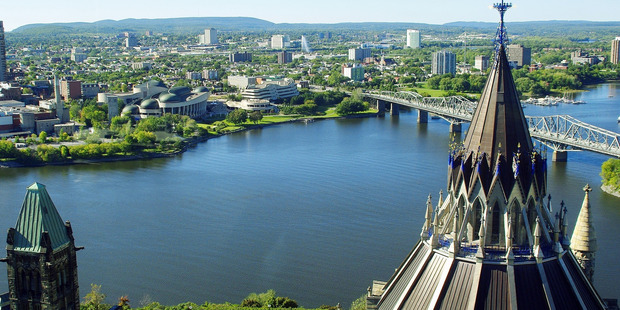 I've just enjoyed my first foray to Ottawa, which like all great capitals, is a wedding-cake city, studded with traffic-stopping statement architecture and grand patriotic confections.
But don't assume Ottawa groans under the stuffy weight of bureaucracy. She's incredibly photogenic, carpeted in green spaces, with a gregarious spirit. Interestingly, Queen Victoria chose Ottawa to be the national capital, a geographic compromise to neutralise the competing rivalries of Montreal and Toronto for top-dog status.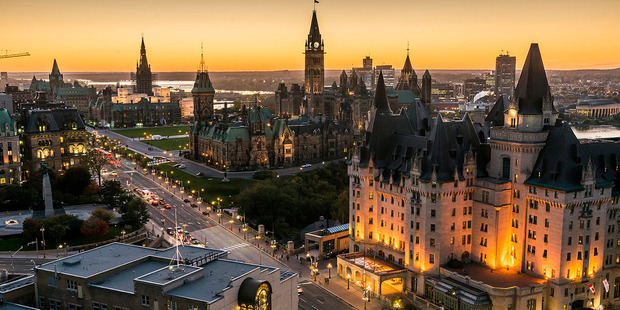 Its inner-core boasts some strikingly distinctive neighbourhoods, like Wellington West, a foodie favourite crammed with cafes, bakeries and specialty stores like Emulsify, where you'll find more olive oils and balsamic vinegars than you can throw a salad at.
The Glebe is another extra-lively pocket of Ottawa with some signature specialty stores, like the 24 Hour Bagel Shop.
But your first port of call should be at Justin Trudeau's joint, Parliament Hill. The centrepiece is the gargantuan gothic-revival building called Centre Block. This 1865 masterpiece is a show-stopper, with gargoyles, copper-topped turrets and sweeping archways.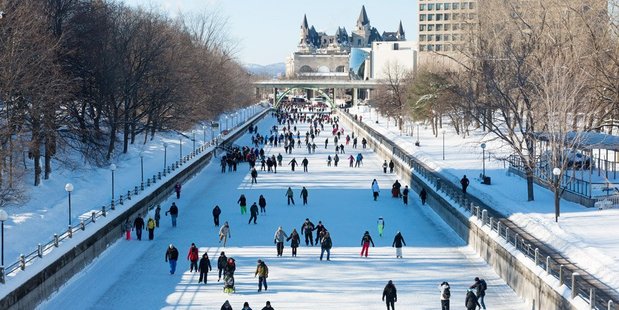 The interior is equally as lavish in a Harry Potter kind of way. At the heart of the building is the soaring Peace Tower.
You can see Canada's Prime Minister in action every day, when Parliament is sitting, in the House of Commons at Question Time. Admission is on a first-come, first-served basis, as are the free guided tours. You'll need a ticket for the tours, which are distributed across the street from the Hill Centre, daily from 9am.
Plus, after dark, the sprawling façade of Centre Block transforms into a trippy canvas for the nightly sound-and-light show, trumpeting pure Canadian pride. Like all good capitals, Ottawa is awash with museums, many of which are free to enter in birthday year.
If you're an Arctic buff, don't miss the new Canada Goose Arctic Gallery at the Museum of Nature. Two cores of real permafrost are included in this substantial showcase of the Arctic region, its diversity and undeniable global importance.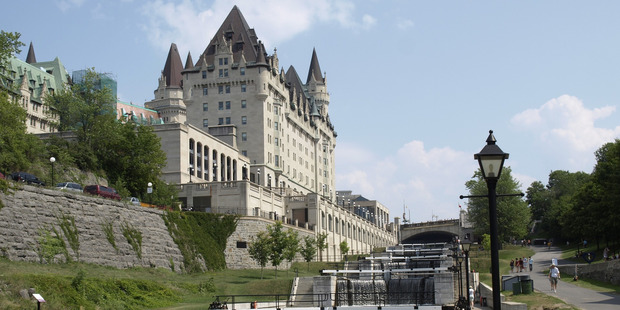 Shop and nosh at Byward Market, the city's venerable mercantile mecca, founded in the early 19th century. Hello maple syrup! The market also boasts some old-school cafes and bakeries, including Boulangerie Moulin de Provence.
Groaning with sugary and savoury delights, the bakery was hit with President Obama when he popped in several years ago. In his honour, an entire bay is dedicated to their Obama Cookies, which are a perennial hot-seller.
But when in Ottawa, sweet treats don't get any better than downing a Beaver Tail. This signature dish is a sizzling slab of fried dough slathered in decadent toppings like gooey chocolate and cinnamon. They're disgustingly good.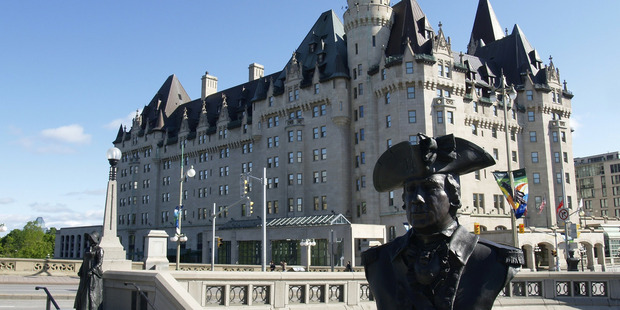 Historical knockouts
I'm a walkover for historic hotels and Ottawa boasts a star specimen. The Chateau Laurier is the toast of the town, built in French-gothic chateau style, by the Grand Trunk Railway Company, at the dawn of rail's golden age, over a century ago.
The hotel was scheduled to open to much fanfare in late April 1912, but the railway boss, Charles Melville, died on the Titanic, en route to the grand opening. He never got to see the completed masterpiece he had commissioned.
Chateau Laurier overlooks the Ottawa Locks, a sequence of steep, step-like locks that mark the northern end of the 200km long Rideau Canal. Completed in 1832, it's the oldest continuously used canal in North America.
Today, it's a watery recreational paradise, which also doubles as the world's largest ice-skating rink.
Come winter, 8km of the canal is transformed into a groomed ice rink, roughly the size of nearly 100 Olympic-sized ice hockey rinks.
For a complete change of scenery, a quirky Ottawa diversion is the vast underground nuclear bunker. Built during the Cold War, this vast subterranean chamber, spanning four floors, was designed to house the Prime Minister and the government brass, in the event of a nuclear attack.
It could accommodate 300 people, alongside a fully functional radio studio and the Bank of Canada vault.
Now transformed into a Cold War museum, you can wander through the facility, which is packed with chilling insights into just how grave the risk of apocalypse was perceived, by Canadian officials.