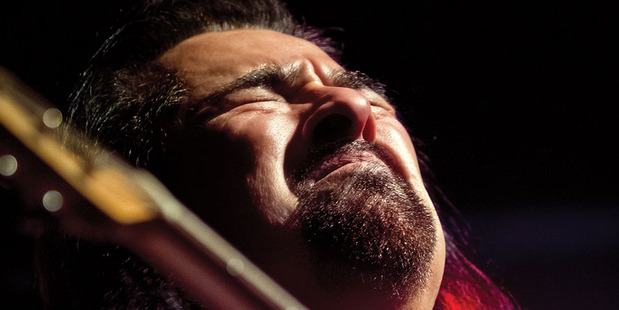 Following in the prestigious footsteps of Paul Butterfield and Mike Bloomfield, Coco Montoya is one of the current crop of white guys carrying on the blues tradition in Chicago.
The back story to Montoya's latest Alligator album is really interesting. He started out as a drummer based on the West Coast, hooking up with Albert Collins in the 80s. While touring with the notable guitarist Collins introduced Coco to the finer points of guitar playing and he swapped his drum stool for a Stratocaster. After five years with Collins, Coco Montoya went back to playing around his native Santa Monica, but now as a guitarist not a drummer.
It was there he was noticed by the British blues elder statesman John Mayall and signed up to his latest incarnation of the Bluesbreakers. Montoya was following in big footsteps with former guitar alumni Bluesbreaker guitarists including Clapton, Peter Green and Mick Taylor. Montoya slotted in so well alongside Mayall that he played in his band for 10 years. By the mid-90s Coco Montoya was ready to launch his own group and he's flourished in that role since.
Hard Truth marks a return to Bruce Iglauer's Alligator label and it's his ninth record as a band leader in his own right.
Coco Montoya's guitar style is melodic and fluid, not unlike his mentor Albert Collins, or another Albert as in Albert King, who is another influence. But, in all fairness he's developed his own unique sound, coupled with soulful vocals.
Hard Truth is an excellent showcase of where the Chicago blues are at right now. His band is tight and the vocals are original and delivered with authority. Alligator Records rarely gift us a second rate album and in this case they've delivered us a gem.
Rating: 4/5 stars