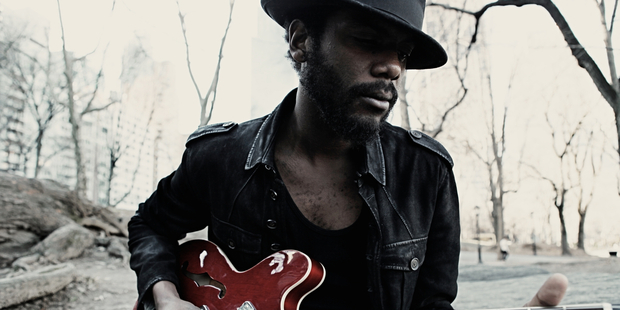 The first word that comes to mind with this, in fact most of Gary Clark Junior's performances, is "authentic".
Although I'm not usually one to draw comparisons, on this occasion I will. Gary Clark has the air of the real thing, compared to say Joe Bonamassa. Sorry Joe. More melodic, less histrionic, and very reminiscent at times of a guy called Jimi.
Hailing from one of music's hot spots, Austin, Texas, and blessed with the perhaps unfortunate nom de plume "The Chosen One", Gary Clark has always been his own man and while not shunning the limelight, he doesn't seem to seek it out either.
It was the connection with renowned Austin club Antone's manager Clifford Antone which set Clark on the path to recognition and his eventual major-label debut in 2012.
Now 33, Gary Clark seems to have been round longer than that, such has been his impact in the five short years since.
Blak and Blu was followed by 2015's The Story of Sunny Boy Slim, and this album culled from a multitude of 2016 performances is his second live set. Gary Clark is an exceptional guitarist, stretching and expanding his instrument's basic blues approach to new heights, and yes there's a direct link back to James Marshall Hendrix, while establishing his own mark on the blues-rock genre.
Don't be fooled by his guitar gifts either, this guy is also an accomplished singer and songwriter. It's perhaps not too far-fetched to accept his anointing as The Chosen One after all.
Rating: 4/5 stars