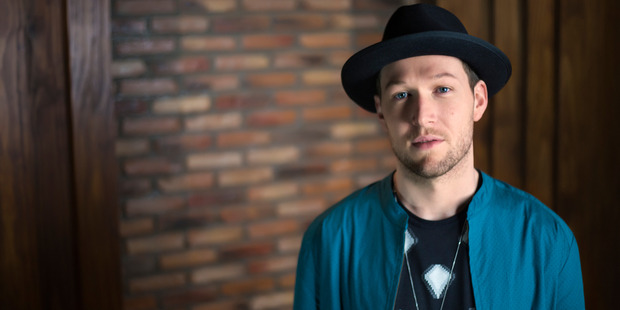 Silver Scroll winner Thomas Oliver this week announced an eight-date New Zealand tour, to follow the release next month of his album Floating in the Darkness. We catch up with Oliver to see what makes him tick.
1 Who is Thomas Oliver? Describe you/your sound in a single sentence.
I think my character can be divided into two dominant (and sometimes conflicting) parts; one being deeply thoughtful, reflective and emotionally intense, and the other being open, warm and approachable, and I believe that my music is a direct reflection of this.
2 Your new single is Shine Like The Sun - tell us how the song came about and what it means to you
I wrote this song at Cook's Beach in the Coromandel and first performed it in Scotland. It is a song of longing for love. It references a time when we thought the world was flat and talks of falling off the edge into the darkness. I seem to like comparing love to space. I think it makes for a great metaphor because space is so vast, so wonderful, and so completely incomprehensible, much like love.
3 What about the video - in which you're shown being unraveled thread by thread - what was the creative process behind that like?
The concept was conceived by Seymour Pope, and the video was filmed by Todd Bilton and edited and animated by Squid Kelly. Seymour is a thinker, and his intention was to represent both the dark side of the song and the light side.
The dark side is the fact that I am literally unraveling, and the light side is that the threads of me, as revealed at the end of the video, are traveling to another dimension and creating something beautiful.
We were fortunate to be able to shoot it at The Moorings, a partially-dilapidated turn-of-the-nineteenth-century mansion. We hazed the place out, so the sunlight reached like claws through the nautically-themed windows into the dark room, which was perfect for reinforcing the theme of light and dark.
4 What has winning the Silver Scroll for If I Move to Mars meant for you?
I traveled to L.A. the day after winning the award, and went straight into a month of writing and recording sessions there and in Nashville and New Orleans, so it took me a while to fully process it, to be honest.
Now that I have processed it, and it sits nicely atop my microphone drawers in my studio, I think what it has meant for me is a whole lot of gratitude. I am grateful that so many musicians and writers voted for my song, and it is an honour to have my name among the writers on the plaque.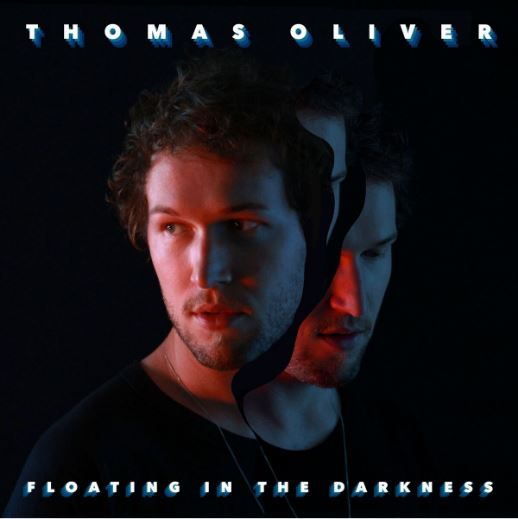 5 So far there's a bit of a theme, Mars, the Sun, and your album title is Floating In The Darkness. Will we see any more out of this world references on the rest of the album?
Well done on picking up the reference in the album title! There are many themes throughout the album, but certainly the most commonly recurring is the cosmic one, and that is partly why I chose to call it 'Floating In The Darkness' (another reason is that the 'Floating' represents the lighter side of me, and the 'Darkness' represents the darker side of me and my music, as I mentioned in the first question).
I wouldn't consider myself a space geek (I have friends who are, and put my level of space geekiness to shame), but I am fascinated by the unknown, and the boundless nature of the universe.
In many ways, the pursuit of art is comparable to the pursuit of understanding the universe. I'm not entirely sure why, but I am particularly drawn to things that can never be conquered or fully understood.
6a Who do you admire in the NZ music scene and why?
Rhian Sheehan. He has cut a path that is unlike anyone else's, and his music is divine, distinctive and beautiful. He has also evolved artistically throughout his career, which I've been following since I was in my mid-teens.
I am honoured to have collaborated with him on Let It Be This One and Boy; songs from 'Floating In The Darkness'.
6b ... and who do you consider a criminally underrated NZ musician?
Jesse Sheehan. Jesse is an incredible songwriter. That being said, I don't really want to imply that he is underrated - he could have a monstrous fan base I don't know about. My choice is weakly based on numbers; plays counts and views, etc. We're so defined by numbers in the modern music world. It's a shame. Nobody's music should be defined by fucking numbers. Haha, sorry - I'm getting sidetracked. If Jesse's music were a number, it would be a very large one. With lots of delicious 8s in it.

7 What do you think of the growth of crowd-funding to help make albums and what it's meant for musicians and the industry?
The financial return on recorded music is increasingly decreasing (I'm sure there's a better way of wording that, but I like juxtapositions). But the cost of creating them is still huge, especially if you want to try to compete (or rather, be on par) with the level of production of major label big names with the best engineers and producers on the planet. Basically, musicians are having to pay huge amounts of money to make records which directly return them little to no money, unless they're Ed Sheeran.
The fact that even internationally successful acts like De La Soul are turning to crowd-funding is indicative of a) the value of it, and b) the state of the industry. Crowd-funding is a way to close that gap between the artist and the "consumer", for lack of a better word. In many cases, albums that are successfully crowd-funded and delivered to their contributors simply wouldn't have existed without it. It also allows contributors to actually feel a part of an album.
They are contributing to its process, and subsequently feeling more connected to it when it's released. And it works the other way, too.
8 You once covered John Williams' Jurassic Park theme. If you could score any (other) film, what would it be and why?
I wouldn't want to undermine someone else's work by re-scoring a film! But if I had to...my favourite film of all time (or perhaps favourite-equal with Jurassic Park) is Duel, directed by Steven Spielberg and released in 1971. It's a story of a "terrified motorist stalked on a remote and lonely road by the mostly unseen driver of a mysterious tanker truck".
There's actually not a whole lot of music in it, and the music that is in it is largely ominous soundscapes of impending doom. I would choose to re-score Duel, partly because I would have to think about music in an entirely different way to the way I usually do in order to attempt to enrich the experience of an already incredible film, and partly so I could watch Duel over and over!
9 You can only fit one album by another artist on your device - what is it?
If this issue lasts only a short time, it would be Son Little - Son Little (I'm loving that album right now). But if the issue were to last my lifetime, it would be Bob Dylan - Oh Mercy.
10 You're curating a music festival - who's on the bill, alive or dead?
Aretha Franklin in 1967, B.B. King in 1965, Jimi Hendrix in 1970, Pink Floyd in 1979, James Blake now, Bon Iver now, Neil Young in 1972, Stevie Ray Vaughan from any of his waking moments, The Roots now, NOFX in 2000, Marvin Gaye in the late sixties, Dave Matthews Band in 2003, John Coltrane in 1965, Wilco any time, James Taylor in the early seventies, Rage Against The Machine in 2000 and Robert Johnson in 1938. Oh, and Van Morrison.
Bonus question:
What does success look like for you? What's your ultimate goal as a musician?
That's a good question! And a good thing to ask one's self in this crazy game. "Success" in the music industry is somewhat of an illusive beast that lurks in strange places and occasionally jumps out and frightens you.
My ultimate goal is to have a healthy touring schedule in many territories across the world which earns me enough money to make the music I want to make, build the studio I want to build, and support the family I want to have, one day.
Broader than that, though, I just want to touch as many hearts as possible, through my music. I guess I like that one because it's boundless, like the universe, and like my love for music.
Floating in the Darkness will be released on April 28.
Tour dates:
May 5 - The Tuning Fork, Auckland
May 6 - Leigh Sawmill, Leigh
May 12 - Blue Smoke, Christchurch
May 13 - San Fran, Wellington
May 24 - Mussell Inn, Takaka *
May 26 - The Sherwood, Queenstown *
May 27 - Repertory House, Invercargill *
May 28 - Pequeno Lounge Bar, Dunedin *
(*solo shows)
Tickets from www.thomasoliver.co.nz