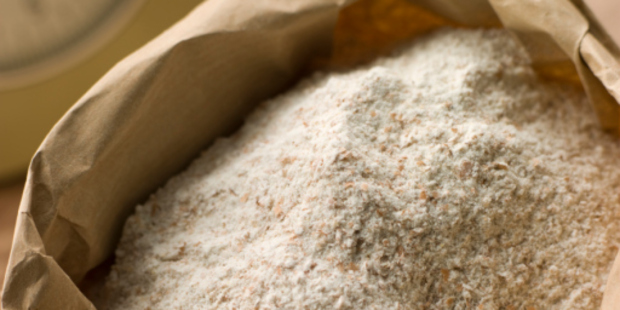 Flours are becoming more specialised in response to the increasing interest of home and commercial bakers in producing breads, cakes and cookies with a difference.
Health benefits and trends are constantly monitored by the flour industry, and a new range of sugar-free and salt-free flour mixes is now available from Canterbury's Farmers Mill in a joint venture with French company Lesaffre.
These are for commercial bakers only but, hopefully, the range will make it to supermarket shelves soon.
But is there any difference in flours, and why should we select various types for our baking?
Standard or plain flour is best for everyday pikelets, biscuits, cakes and shortcrust pastry, and for thickening sauces. As with other white flours, standard flour has had all the bran and wheatgerm removed.
- Self-raising flour is standard flour with a raising agent.
It is ideal for sponges, muffins, scones, some cakes and pancakes.
You can substitute one cup of self-raising flour with one cup of standard white flour and one teaspoon of baking powder.
- High-grade flour has a higher gluten content than standard flour, which makes it stronger and better able to support the fruit in festive cakes and puddings.
It is also ideal for making bread and flaky and puff pastry. Gluten is a protein that forms those elastic strings you see when flour is mixed with liquid.
- Gluten-free flours contain no wheat and are suitable for people who suffer from wheat intolerance and/or are coeliacs. It may contain a mixture of rice, tapioca, maize, sorghum, potato and garbanzo flours.
The contents of each brand is different so one needs to experiment to find the one that best suits your purpose.
- Wholemeal flour contains the bran and the germ of wheat grain so is more nutritious than white flour. It is great in muffins, breads, pancakes and some cakes and loaves.