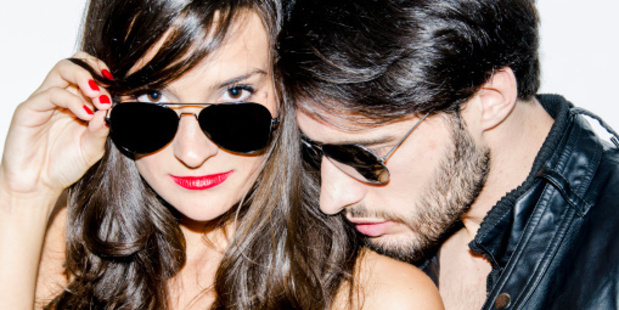 I always used to be the kind of person who never spent more than $20 on a pair of sunglasses.
What's the point, I thought, when they are constantly lost, sat on, dropped and scratched?
But a friend told me that if you pay a bit more, the chances of them lasting longer are much higher. I'm not sure whether it's because you're inclined to take more care of your investment, or whether it's the quality of the actual product, but so far, her prediction has proved true.
My first pair of very expensive sunnies, a classic style bought Duty Free almost two years ago, have outlasted what would have been the lifetimes of six pairs of service-station glasses. They're not scratch-free but they're definitely still going strong.
If you're looking to spend a bit of money on your next pair of glasses, it's important to get the right shape for your face. If you've a heart-shaped face, look for a classic cat-eye or aviator shape. Oval faces can get away with anything (lucky things) and square and round faces should look for glasses that are the opposite shape - round frames on a square face and angular ones on a round face look great.
Long faces can be shortened with wide frames. Butterfly shapes, which go up at the sides, are flattering for most women.
Your glasses should start above your eyebrows but shouldn't touch your cheekbones. Keep the size broadly in line with the rest of you. If you're tiny, huge glasses will look odd. Similarly, a large face will look even larger with tiny frames.
When it comes to the colour, you can exercise the same sort of judgment you'd use for your clothes. Pale complexions can look drained in bright colours, which is why tortoiseshell is so popular. Black is also very versatile.
And if you're going for a cheaper option, buy lots and mix and match to suit your mood. It's amazing what a difference a new pair of glasses can make.