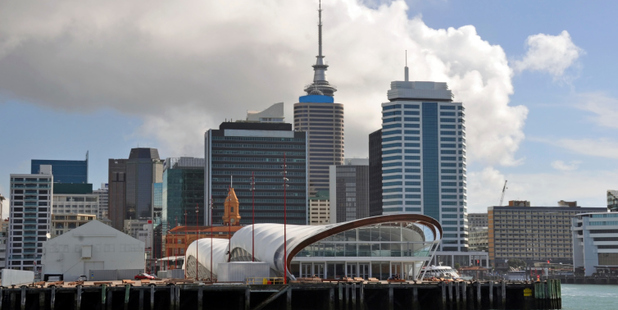 New tourism targets outlined today forecast 12,000 new jobs in Auckland by 2021.

Mayor Len Brown said the targets would expand the visitor economy from a $4.8 billion industry in 2012 to a $7.2 billion annually in 2021.

"Auckland is on track to becoming the world's most liveable city," Brown said.

"Achieving the Auckland Visitor Plan targets would create 12,000 new jobs in Auckland, many of which will provide front-line career opportunities in retail, attractions and hospitality as well as in the construction sector to enable the development of vital new infrastructure, such as hotels."
He said the forecast would also boost other industries including food and beverage, marine, and equine.

Auckland visitor arrivals, guest nights and accommodation occupancy all reached unprecedented levels over the summer period.
Holiday arrivals to year end March were up 8 per cent on the previous year and accommodation occupancy peaked at 93 per cent in February.


ATEED Chief Executive Brett O'Riley said as a result Auckland's inbound air capacity will need to grow by around 200,000 seats per year and Auckland will need up to 3,400 new hotel rooms by 2021.

"From the tourism perspective, Auckland is an exciting and vibrant destination. It's about marketing the destination while capitalising on Auckland's amazing natural assets and improving the visitor product offering," O'Riley said.

In the past three years Auckland Council has developed Shed 10 as a cruise ship terminal, invested in new infrastructure to accommodate super yachts at Westhaven Marina, and injected $20 million in the WERO tourism destination in Manukau.

"Auckland is ripe for future investment and several hotels are already under construction or in the planning stages. Many of the opportunities created by the development of tourism infrastructure have flow-on effects for a number of ATEED's targeted growth sectors including international investment, youth employment, and major events and are generating additional jobs, more income and greater prosperity for Auckland and Aucklanders," O'Riley said.

The new targets will be achieved by increasing international visitor receipts from $2.46 billion in 2012 to $4.23 billion in 2021, and growing domestic tourism receipts from $2.37 billion in 2012 to $3 billion in 2021.