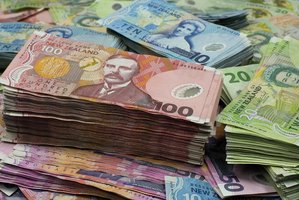 Money Week 2013 is coming!
After the success of last year's Money Week, the Commission for Financial Literacy and Retirement Income is once again encouraging us to take time in the first week of September to look at how we are managing our money.
Money Week offers financial events and activities around the country, the aim of these being to motivate people to take stock of their personal money situation and to make changes if needed. Organisations throughout New Zealand are being challenged to get involved by running an event or activity that engages with people and their money.
Financial institutions, schools and tertiary institutions, community groups and employers can all become involved by running money-themed events.
Workplace seminars during Money Week are becoming increasingly popular. Good employers see the link between good money management and employee satisfaction. Happy employees mean higher productivity and lower staff turnover.
A number of facilitators are accredited by the Commission to offer Sorted Seminars covering such topics as goal setting, budgeting, managing debt, saving and investing, KiwiSaver and retirement planning. A full list of facilitators throughout the country is available on www.sorted.org.nz
Members of the public will be able to get free financial advice during Money Week by calling the Institute of Financial Advisers (IFA) to register for an appointment.
More information is available on the IFA website, www.ifa.org.nz
Money Week is a great initiative for bringing attention to financial literacy and deserves support from every individual and organisation in the country, through either running or attending an event. A list of registered events can be found on the Money Week website, www.moneyweek.org.nz
Mark your diaries now for Sunday, September 1 to Saturday, September 7.
Liz Koh is an authorised financial adviser. The advice given here is general and does not constitute specific advice to any person. A free disclosure statement can be obtained by calling
0800 273 847.